Go #FWDTeamAsia!
Elite runners from China, Vietnam, Taiwan, Hong Kong, Singapore, Japan, Indonesia, and the Philippines make up #FWDTeamAsia
Let's get to know the runners set to conquer the FWD North Pole Marathon, including the PH representative Louie Sangalang. Go Team!
Ben Scully – FWD Group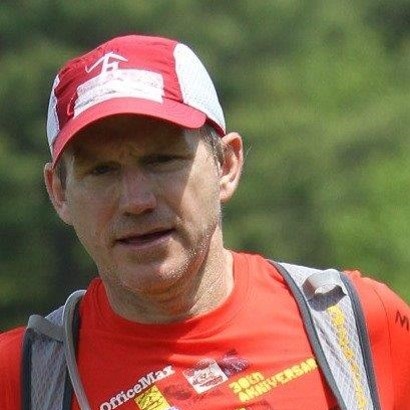 Originally from America, Ben Scully, 54, currently resides in Zhongshan, China as director of Product Development in Converse. A veteran runner and avid marathon, he ran his first marathon in 1996 in San Francisco and has since finished over 36 marathons across four continents, including the prestigious New York, Boston, and Paris marathons. Ben will run the FWD North Pole marathon in support of his chosen charity, Handicap International.
Todd Latta – FWD Group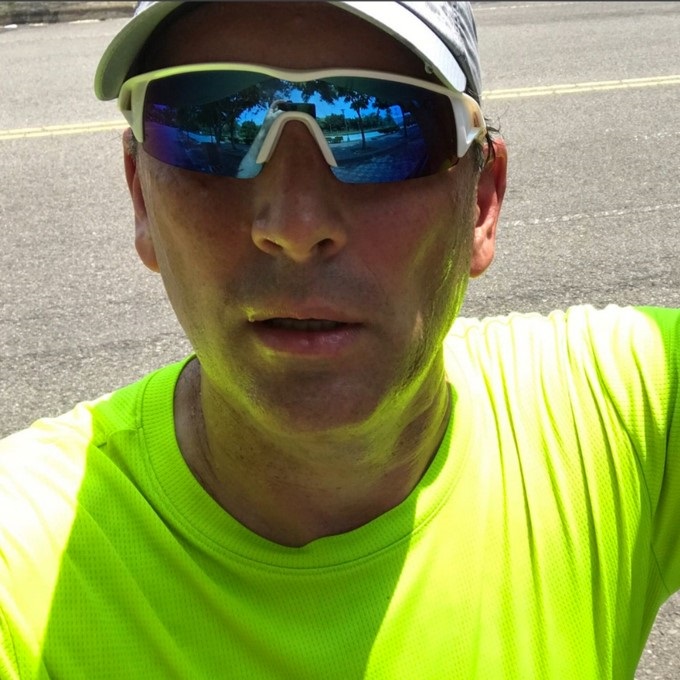 Canadian Todd Latta, 51, finished his first Olympic distance race in 1987 and has aced countless races ever since. The long distance runner and president of Essanty Inc., he has more than 30 Olympic Distance, two Ironman, six Half-Ironman, and four half-marathon medals. Currently based in Taiwan, he also participated in the Taipei and Taichung marathons, as well as the Oxfam Trailwalker 100k, one the largest fundraising sports events in Hong Kong. This time, he will conquer the FWD North Pole Marathon for the benefit Handicap International.
Gi Ka Man – Hong Kong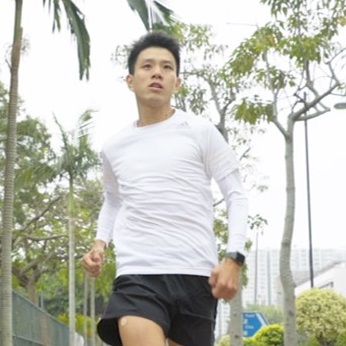 Professional runner and running coach Gi Ka-Man, 34, once touted as the "poster boy of Hong Kong road running," made a name for himself at the Hong Kong Marathon in 2012 when he won the half marathon in 1:09:44. Today, he is a coach encouraging others, but still runs with ceaseless enthusiasm himself. After recovering from injuries, Ka-Man is back on the race track finishing overall 2nd runner up at the 2018 Standard Chartered Marathon-10k and group champion at the 2018 Kagawa Marugame International Half Marathon.
Leung Siu Wai – Hong Kong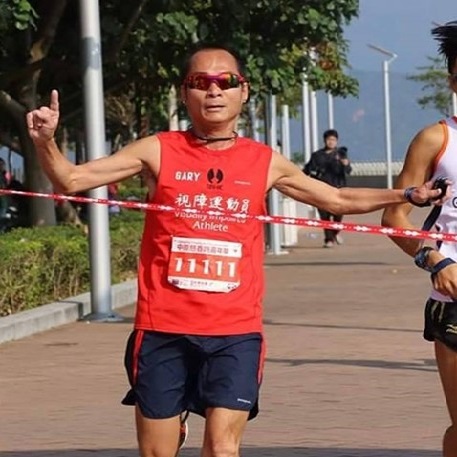 Leung Siu Wai, 51, is a famous visually impaired runner and the Hong Kong record holder for the 10k half marathon and full marathon. He has run countless marathons over the past eight years and overcame countless challenges to achieve the impossible and make his dreams come true. Sixth in the Antarctica Ultra Marathon in 2017, he was the first visually impaired runner to complete this extreme event. As well as the first visually impaired runner to run around Taiwan in 19 days.
Chik Wing Keung – Hong Kong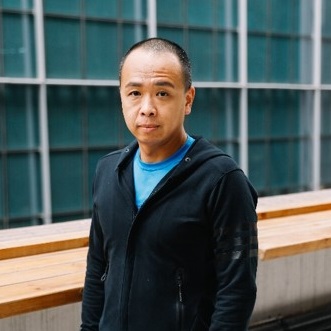 Chik Wing Keung, 47, is an amateur long distance runner who loves challenges. Last year, the FWD Hong Kong agency director ran seven full marathons on seven continents in seven days and became one of the runners in the "World Marathon Majors." In the same year, he finished the FWD North Pole Marathon in 7 hrs 45 mins. This year, he will fly to the Arctic again as the guide for Leung Siu Wai, and tackle the FWD North Pole Marathon together.
Fedi Fianto – Indonesia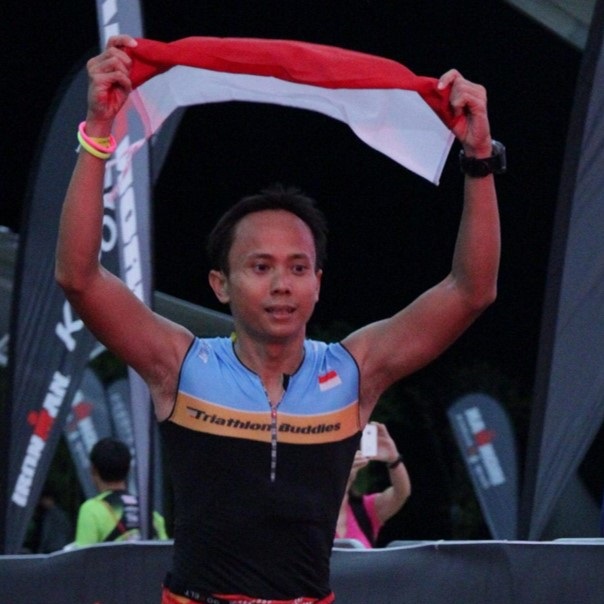 Indonesian amateur runner and Stratego managing partner Fedi Fianto, 43, has finished the Ironman Triathlon in Korea and Western Australia. Among his other noteworthy running pursuits are the Half Ironman in Vietnam, Malaysia, Sungailiat, and the Philippines; World Major Marathon Series in Tokyo, Bali Marathon, and Spartan Beast Malaysia.
Kyo Satani – Japan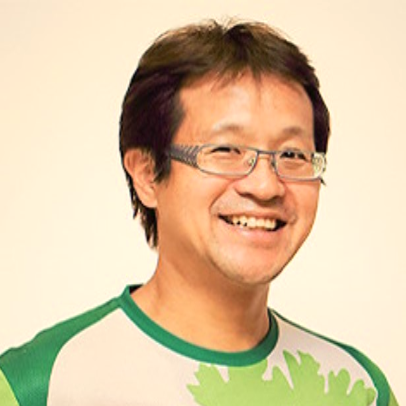 Japanese 43-year-old Kyo Satini is the CEO of Paxi Inc. and chairman of the International Paxi Organization. He has participated in the 2011 Marathon du Médoc in Paris, the 2015 Sahara Marathon in Africa, and the 2016 Lake Baikal International Ice Marathon in Siberia. Satini founded a social marathon in Japan called, "Cial-Thon." The first "Cial-Thon" was held in the Setagaya Ward in 2012. This event has been held in more than 50 cities, 80 times within these three years. He also held the "Ultra Cial-Thon" to restore and volunteer the Great East Japan earthquake.
izu – Japan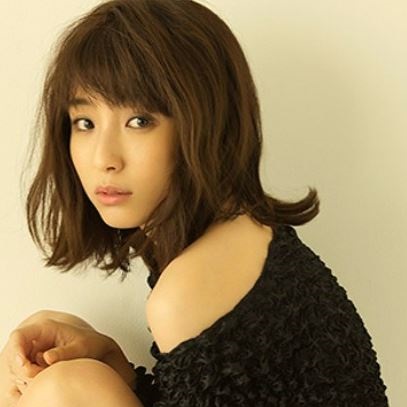 A famous Japanese model, J-Pop idol, and runner, izu is not just all about beauty, fashion, and music. She's an experienced marathon athlete, too! She has finished the San Francisco Half Marathon, Nagoya Women's Marathon, Chiba Marin Marathon, and, recently, the Honolulu Half Marathon. After the 2011 Tohoku Earthquake, the 28-year-old donated 100% of the profits from her fan T-shirt merchandise to help victims.
Louie Sangalang – Philippines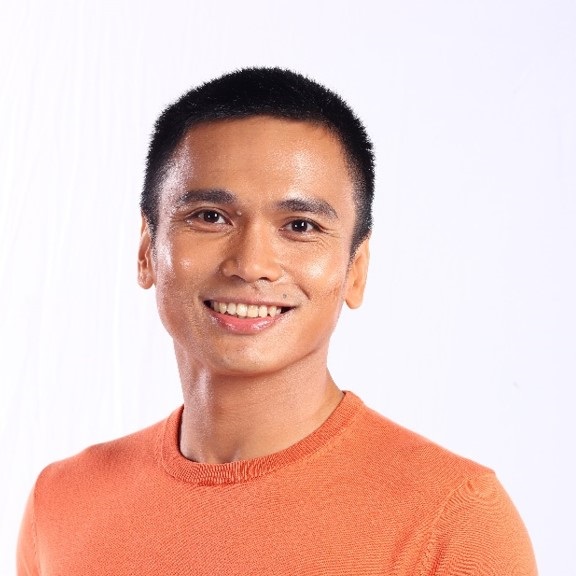 A multi-sport athlete who engages in mixed-martial arts, boxing, and triathlons, Louie, 40, is a proud cancer survivor, diagnosed with cancer of the appendix when he was 21. But instead of giving up, Louie—who has been in remission since 2000—turned to sports and was able to bounce back successfully. He has finished countless half marathons, marathons, duathlons, triathlons, and mountain bike races including the IronMan in Cebu. He will run the FWD North Pole Marathon in support of the Special Olympics.
Shariff – Singapore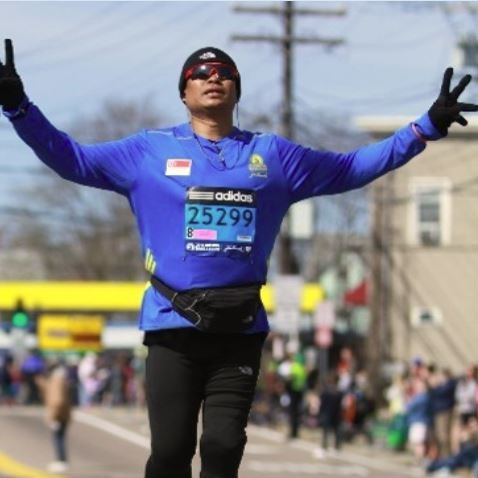 Md Shariff Abdullah, 50, popularly known as Shariff, was born without a left foot, earning him the moniker of "Singapore's Blade Runner" because he runs with an Ossur Flex Run Blade. He has participated in marathons and ultra-marathons including the prestigious Boston Marathon from 2012 to 2015, naming him the first Blade Runner in Asia to qualify and compete. In May 2016, the trekked up to the Tenzing Hillary Everest Base Camp, which stands at 5,546 meters above sea level. Running in the FWD North Pole Marathon, Shariff hopes to raise funds for athletes of the Special Olympics.
Tang Nguyet Minh – Vietnam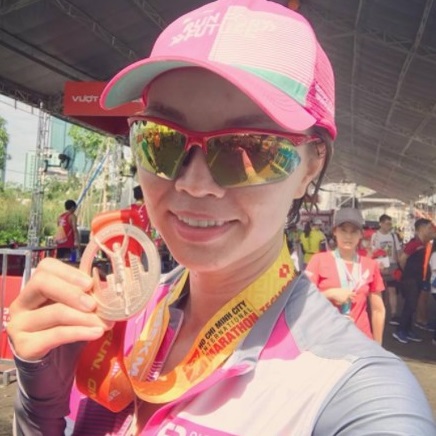 Tang Nguyet Minh, a mother of two and a fashion retail shop owner, fell in love with running after taking part in a charity race. Since then, she has finished the 1st Vietnam Mountain Marathon (42k), Techcombank Marathon (42k), and the HCMC Marathon (21k). The first Vietnamese athlete to participate in the FWD North Pole Marathon, the whole Vietnam is anticipating and supporting her epic journey to the top of the world.